SALESI'S CHRISTENTING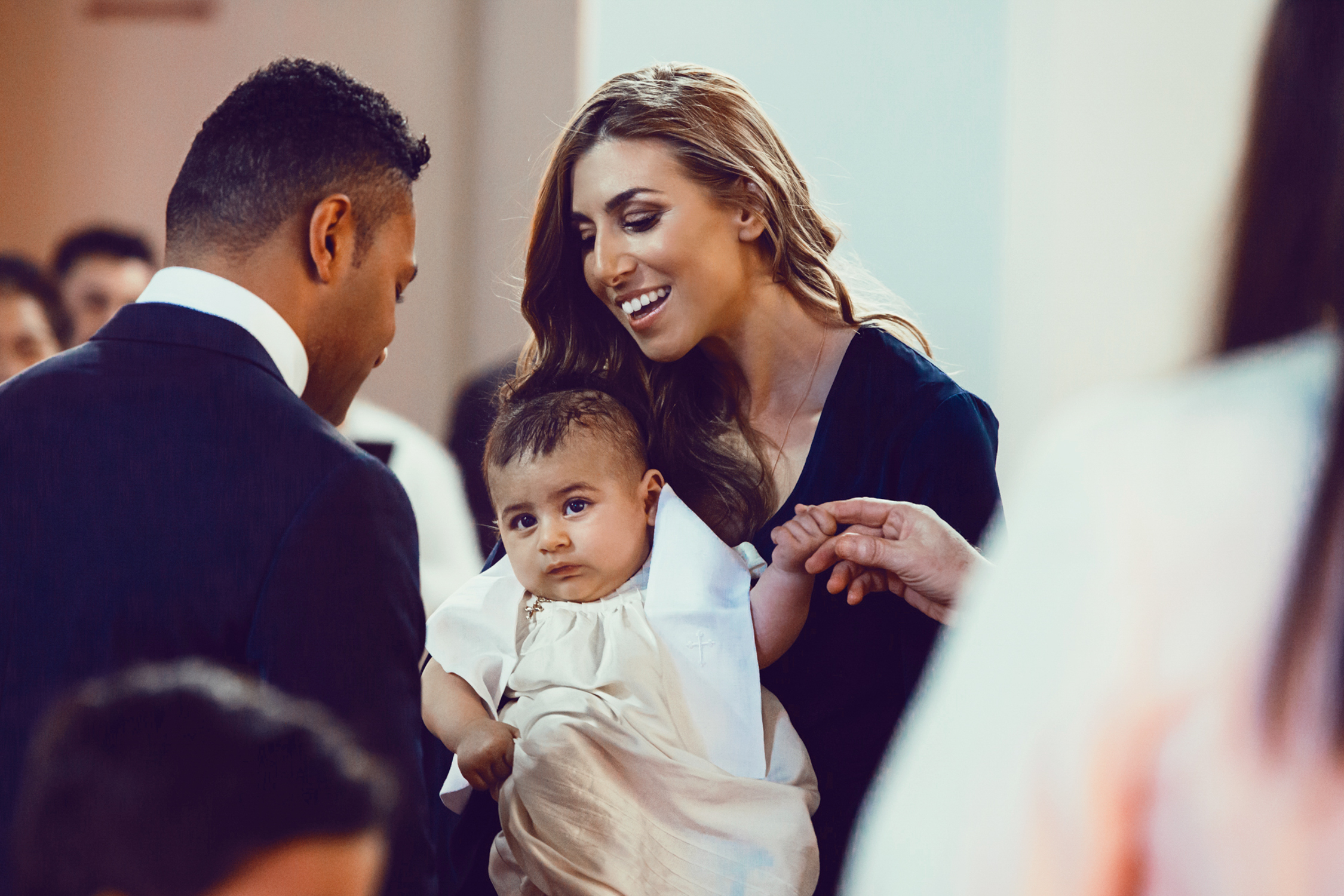 Just over a week ago we baptised our littlest love, Salesi Gianni.
We are extremely lucky to have celebrated the beginning of Salesi's faith journey surrounded by our supportive family and closet friends.

Many thanks to our gorgeous friend Lisa Frieling for capturing the day so beautifully.
~

Here's a little recap of the day...
The morning was madness. Getting all the boys bathed, dressed, fed, groomed, well rested (not necessarily in that order) and out the door on time is nothing short of a logistical nightmare.
To ease the strain, I started my preparations very early and had the pleasure sitting in Amelia Webb's make up chair well before my first drop of coffee! A freelance MUA, Amelia is also gifted in the art of hair wrangling and worked nothing short of a miracle on my unruly locks. After mum was basically "done" we started on the production line of boys. One huge adjustment I found when adding a newborn back into the mix is the additional time it takes just to get out the front door! There's well timed naps, a serve of solids, a nappy change, possible outfit change and a comforting breastfeed all before I can usher the boys into the car. Dad was allocated to shower duty (so mum's face didn't melt off!) and I took control of wardrobe (no brainer!)

I couldn't be happier with how the boys outfits turned out. Dressing three similar aged boys to compliment one another - yet reflect their own personal style can be tricky business.
I headed into Armadale Boutique Balloon Kids and instantly fell in love with their fine tailoring selection from Scotch Shrunk. Given the boys dark complexions, the velvet green blazer and waist coat were a match made in heaven. I also loved the playful polka dot print and tied it all in with classic navy. Robyn was extremely helpful and has such a beautiful selection of special occasionwear in store.
Then it was time to dress the guest of honour, Salesi!
He wore an Italian silk ivory gown sewn by my bridal designer (way) back in 2009.
It was the same gown worn by his three older brothers... although I could've sworn it was two sizes smaller on Salesi! #loveshisfood
After the formalities, Salesi slipped into something a little more forgiving; a gorgeous Loredana ivory gold babygrow with Swarovski crystals from Childrensalon. We also had a knitted ivory baby shawl (also from Childrensalon) on hand to keep him snug!
Dad scrubbed up very well and looked extremely dapper in his new Zara suiting (a steal at under $400, shoes included!) I wore a navy Shona Joy flared sleeve wrap dress from one of my favourite Melbourne boutiques, Piink Niddrie.
 
Salesi was such a trooper during the service, despite the chaos of the morning and disrupted routine. His tired eyes didn't flinch as water was poured over his head and he maintained a strong grip on mummy's hair throughout proceedings. Tevita, Maikeli and Tomasi all played a role in his sacrament, being present at the fountain and making the sign of the cross on Salesi's forehead. We feel very fortunate to have David's sisters Betty and Helen accept the responsibility of Godparents to our precious boy Salesi.
After the ceremony we held a reception lunch at 400 Gradi.
Guests grazed on antipasto platters before a primo of pizze and secondi of pasta, risotto and carne. Tiramisu, gelati and espresso martini's were the perfect ending to a wonderful celebration.
We decided on a modern colour theme - Gold and Turquoise - for Salesi's Christening.
The team at Burnt Butter were instrumental in guiding our dessert table selections and created the most delicious semi naked chocolate christening cake. Truth be known, its actually the rear of the cake pictured below. The front of the cake was decorated with stunning gold leaf detail ...so stunning (and enticing) that a certain 3 year old couldn't resist the temptation and left a few telling finger prints on the crime scene. Easily fixed, we turned the mirrored gold topper around and used the cake's rear instead! For those wondering, the personalised topper was the handiwork of Sweet Savanna Cookies. The gold cake stand (a hire item) and Poppies For Grace honeycombs were also sourced via party planning guru's Burnt Butter. Oh, and the Bomboniere (guest favours) were also designed, baked and wrapped by the Burnt Butter crew - they are life savers!

Another detail of the day which made a lasting impression were the Godmother gifts.
I couldn't go past the new luxury in flowers - Cartel Flowers - as a way to say thank you to Betty and Helen for accepting the responsibility of Salesi's Godparents. What I love most about this innovative gift idea is that the lux monochrome boxes can be personalised to reflect the occasion. We had the title "SALESI'S GODMOTHER" printed under each name as a beautiful momento for the girls which they can proudly display once the flowers have moved on.